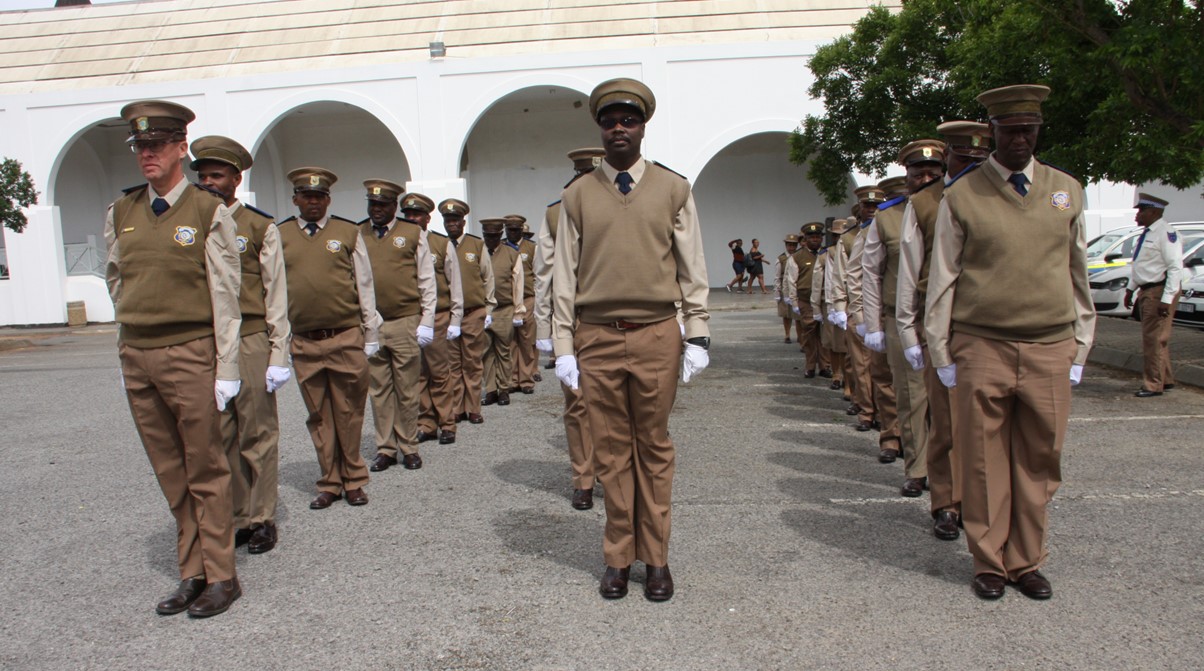 Mogale City has officially set the tone for by-law enforcement in the city with the recent graduation of By-Law Officers. These were the words of Gauteng MEC for Community Safety Faith Mazibuko as she witnessed 39 By-Law Officers who were previously Security Officers receive their graduation certificates after completing a month-long training programme.
National Road Traffic Act, Legislation pertaining to traffic wardens, Basic Drill Movement, Control Traffic, Peace Officer and Administration Notices  were all part of the training programme which was conducted in partnership with Ekurhuleni Metropolitan Police Department.
Mazibuko did not mince her words while addressing graduates on the task at hand, further stating that they will be deployed to the city's hot spot areas that call for a stern approach in dealing with offenders. She further encouraged the graduates to abide by their code of conduct and enforce by-laws professionally while restoring law and order.
Executive Mayor Danny Thupane congratulated the newly graduated officials however cited concern about the general collapse of the city, mushrooming of scrapyards around town and the vandalism of municipal infrastructure – an eyesore that motivates existing and potential investors to disinvest in the city. He however expressed his gratitude with the maximised by-law enforcement to help restore law and order whilst generating revenue and potentially attracting investment.
Public Safety MMC Francis Makgatho, Speaker of Council Lucky Sele, Community Development Services Executive Manager Lovey Modiba and the South African Police Services Station Commander Nyelisani Mabatha gave messages of support to the Officers and cautioned against ill-discipline that will shift focus from their work.