Utility services
We have you covered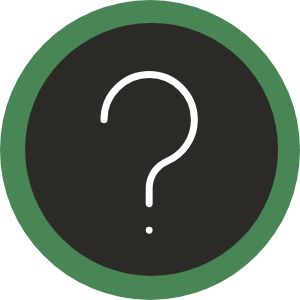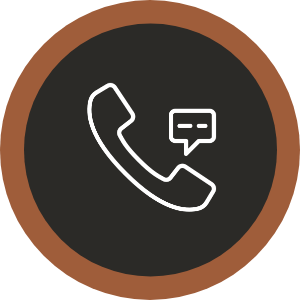 Mogale City Local Municipality and Eskom are licensed to supply electricity in the Mogale City municipal area. If you are in a Mogale-supplied area, you can apply for a prepaid electricity meter, new electrical connection, electricity upgrades and downgrades by following the below process: 
PREPAID ELECTRICITY METER
NEW CONNECTION, UPGRADES & DOWNGRADES
REFUSE COLLECTION
The schedule for waste collection for the North and South regions.
Kenmare
Noordheuwel 6, 9, 10
Rangeview Ext 1
Breunanda
Mindalore
Silverfields
Azaadville
Swaneville/Mayibuye
Magalies CBD
Hotels & lodges
Kagiso 1 & Ext 10
Joshua Door
Fr Gerald , Masibilanga & Reservoir Ridge
Kenmare 4
Noordheuwel 1, 2, 3, 4
Noordkruin
Silverfields
Rangeview
Noordheuwel
Monument Ext 1 & selected areas
Munsieville
Phatsima & Mayibuye
Rietvallei 2 & 3
Ext 11, Hospital View, Tsakane, East Park
Chamdor Factories
Mindalore
Royal Cradle
Wentworth Park
Olivanna
Monument
Lancaster
Luipaardsvlei mine area
Factoria
Lewisham, Kagiso central, Hill's View, Ext 6
Zulu Jump, Joshua Door
Krugersdorp CBD
Oaktree, Kroomdraai, Sterkfontein
Protea Ridge
Chancliff
Dan Pienaarville
Krugersdorp North
Rant en Dal
Ga Mogale & informal settlements
Magalies CBD, hotels & lodges
Kagiso central, Ext 8, 12, 13 & 14
Batswana central & Riverside
Agvia
Boltonia
Apple Park
Delporton
Krugersdorp West
West Village
Helderblom
Oatlands
Quellerie Park
West Rand mines
Tarton, Matshepalad & Smokedown
Muldersdrift
Rietfontein RDP (Video) & Joe Slovo
eThembalethu RDP
Ruimsig townhouses
Featherbrooke Spur
Maropeng
Cradle Ridge
Batswana, Ext 6 & 9
Chief Mogale
Utlwanong to New Road
WASTE MANAGEMENT 
Our services 
REFUSE COLLECTION
Weekly domestic refuse collection
Business waste collection
Daily collection from businesses that generate perishable waste
BIN MANAGEMENT
Procurement, placement, maintenance (replacement of wheels and axel) and replacement of stolen or damaged 240 litter wheelie bins
PUBLIC SPACES
Street sweeping
Litter picking including streets and verges
Collection and disposal of animal carcasses in public places
Collection and disposal of illegally dumped waste in road reserves and public vacant land
BULK WASTE SERVICES
Bulk refuse collection and transportation of bulk containers in informal settlements
7-day rentals of 6m3 bulk container at a tariff specified by the municipality
We are committed to providing quality water to all our consumers and thus regularly monitor our water quality through a system of water sampling and analysis. We also fully support and comply with strict water quality checks as prescribed by the Department of Water and Sanitation and the South African National Standards (SANS 241:2015) requirements.
FREQUENTLY ASKED QUESTIONS
How do I apply for a new water connection?
Visit our Customer Care Centre helpdesk at Number 38 President Building, President Street in Krugersdorp to complete an application form. The application form must be accompanied by a certified copy of your ID book or card and confirmation of residential address (e.g. letter for attorneys, municipal account statement). You will be required to pay a meter connection fee prescribed by the 2018/19 municipality tariffs.
How do I report a water leak?
Please contact our Customer Care Centre on 086 166 4253 and follow the voice prompts. You will receive a reference number. You can also send an email to watercomplaints@mogalecity.gov.za.
Why is my water meter running fast?
Your water meter will run fast if there is a leak on the property. Please report leaks on your meter outlet or pipe connection by contacting our Customer Care Centre on 086 166 4253.
Am I responsible for a leak on my water meter?
No, a leak on the water meter is not the consumer's responsibility. Please our Customer Care Centre on 086 166 4253 to report any leak or fault on your meter.
Do I need permission to fill up my swimming pool?
Consumers do not need permission to fill or top up swimming pools with municipal water but it is advisable to do so at night when demand for water is at its lowest.
Will I get penalised for filling up my swimming pool?
The municipality will bill you for water that you used or consumed.
My borehole has dried up, can I request the municipality to fill it up?
Mogale City does not provide private water tankers. Please contact the Department of Water and Sanitation for any borehole related questions and enquiries. You can also visit their website www.dwa.gov.za.
How do I register my borehole?
Please contact the Department of Water and Sanitation for any borehole related questions and enquiries. You can also visit their website www.dwa.gov.za.
Who is responsible for a broken water valve?
The municipality will either fix or replace any broken water valves
Should I call the municipality if I want to fix my own water leak?
Should I call the municipality if I want to fix my own water leak?
Where a water leak is on the municipality's footway (outside the property), the Mogale City will be responsible for repairs. The owner is only liable for repairs on his/her side of the boundary.
HOW DO I APPLY FOR A NEW WHEELIE BIN?
Property owners can apply for a 240 litre wheelie bin for the household or business by visiting any of these offices:
Integrated Environmental Management
Cnr Coronation & Paardekraal Roads
Coronation Park
Or
Chamdor Yard
1 Tudor Road
Chamdor
New property owners (i.e. new developments) will get their first wheelie bin for free. In instances where an existing property is purchased, the municipality will first verify whether the previous owner had been issued with a free wheelie bin.
HOW DO I REPLACE A STOLEN OR DAMAGED WHEELIE BIN?
Please visit our offices with the following:
Latest municipal account statement
Account holder's ID copy
Account holder and collector's ID copies (when collecting on behalf of account holder)
It is important to note that all 240-litre wheeled bins used in Mogale City belong to municipality. Should you move home or business, the wheelie bin must remain at the existing property. Also note that a replacement wheelie bin is not free, you will be charged a replacement fee in accordance with municipal tariffs. Refuse containers should be kept on your property until the scheduled refuse collection day.
WHAT TIME MUST I TAKE OUT MY BIN ON COLLECTION DAY?
Your refuse bin should be placed out on the pavement by 07h00am on collection day.
WHERE CAN I DISPOSE OF WASTE?
The municipality has two waste treatment/disposal facilities namely Luipaardsvlei Landfill Site (Off Windsor Road) and Magaliesburg Waste Recycling and Transfer Station (Koster Road- R509) that operate weekdays from 07h30 to 17h30. On weekends and public holidays, they operate from 08h00 to 17h00. To access these sites, you must:
Be a Mogale City domestic or business resident
Complete all relevant forms available at the weighbridge to access the facilities
Hand in a copy of your ID, company letter, municipal account statement and vehicle registration number(s)
WHAT TYPE OF WASTE CAN I DISPOSE OF AT A LANDFILL SITE?
Only non-hazardous solid waste coming from Mogale City are acceptable
Mogale City domestic residents may dispose of 500kg of domestic waste for free once in seven days. This does not apply to contractors and businesses
There is no charge for bringing clean building rubble and soil not exceeding 500kg to Luipaardsvlei Landfill Site
DO I NEED TO SORT MY WASTE?
Households do need to separate waste material according to their type, class or group before they reach the municipal collection and disposal systems. The municipality has aligned its programmes in line with national legislations and policies such as the National Waste Minimization Strategy which encourages very citizen to recycle waste which they generate.  In Mogale City, household level sorting happens in very small scales hence we continue to encourage every resident/household to sort their waste and help increase the lifespan of our landfill and save our environment from pollution cause by illegal dumping and land filling of waste which otherwise could have been recycled.
HOW DO I START SORTING MY WASTE AT HOME?
Every Household generates waste mainly from grocery packaging, wrapping and kitchen food items. Usually, every waste that is generated is thrown into the bin. You can start throwing aways your household waste into separate containers according to their type e.g. boxes, plastic, or shopping bags in one container and bottles, plastic containers, tins and glass are put into another container.
DO I GET ANY INCENTIVES FOR SORTING AT SOURCE?
No, the biggest beneficiary of this process is the environment. This process saves the environment from illegal dumping, it saves the airspace at the landfill site and reduces environment pollution which results from land filling and ultimately reduces climate change.
WHAT HAPPENS TO MY SORTED WASTE?
Once waste is placed in different containers according to type, the containers can be placed outside your yard along with municipal wheelie bin on collection days.  
WHAT MUST I DO WITH KITCHEN WASTE AFTER SORTING?
Kitchen food waste can be buried in backyard for composting and the compost can be used for lawn dressing, flowers beds or food garden.
Customer Care Centre line: 0861 664 253
Find us
Customer Care Centre Helpdesk
Number 38 President Building
President Street
Krugersdorp
Call Centre
0861 664 253
customerservices@mogalecity.gov.za
07:30 AM - 16:00 PM
Monday to Friday
WhatsApp Line: Water, Sewer and Electricity queries
083 787 2814
Switch Board
011 951 2000
Emergencies & After hours
011 951 3000
011 010 1500
Saturday, Sunday & Public Holidays
Police
011 951 1153/2