MOGALE CITY
The City of human Origin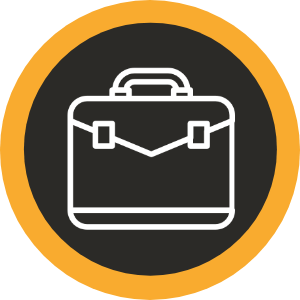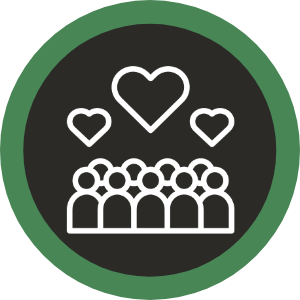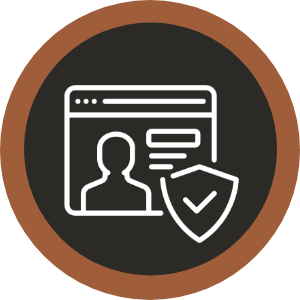 In collaboration with Companies and Intellectual Property Commission (CIPC), Mogale City assists members of the community with the registration of private companies (PTY) and cooperatives (Co-ops).
REGISTER A PRIVATE COMPANY (1 to 50 members)
Requirements:
South African citizen
Must be 18 years or older
Certified ID copies for members
4 proposed names for the business
Contact details that include email address, contact number and physical address
A registration fee of R175 is payable to CIPC
REGISTER A COOPERATIVE (Minimum of 5 members)
Requirements:
Certified ID copies of members
6 proposed names for the cooperative
A fee of R175 is payable to CIPC
To register a private company or cooperative, please visit Enterprise and Rural Development Division offices to fill in an application form
BUSINESS DEVELOPMENT SUPPORT
TRADING INFRASTRUCTURE
The Enterprise and Rural Development have the responsibility to ensure the provision of trading infrastructure in both rural areas and townships. This is subject to the availability of the required budget.
Requirements:
Must be a South African citizen residing in Mogale City
18 years and above
Not earning any income
Business must operate on a full-time basis
Business must comply with the municipality's by-laws
Depending on the nature of the business, a business license, health certificate, fire etc. will be required
A rental fee is applicable on all municipal infrastructure
All rental fees are subject to an annual increase determined by the council
FARMER MECHANISATION PROGRAMME
This programme offers support to local farmers through the provision of farming equipment such as tractors with dedicated drivers, agricultural implements, and other minor farming needs
Tractors are available at no cost; however, farmers are required to contribute towards fuel depending on the size of the land to be worked
 Please contact Enterprise and Rural Development for enquiries
NON-FINANCIAL SUPPORT
Business advise
Coaching
Referrals
Networking sessions
Business planning
Access to finance
ABOUT BUSINESS LICENSING
The municipality issues licenses as per Business Act 71 of 1991, which intends:
To repeal or amend certain laws regarding the licensing and carrying on of businesses and shop hours
To make new provisions regarding such licensing and carrying on of businesses
To provide for matters connected therewith
SALE OR SUPPLY OF PREPARED FOOD
Restaurant, take-away, butchery, baker, fishmonger or fish fryer, food manufacture, fruit, vegetables, milk shop, miller and perishable goods.
Requirements:
ID copy
Business registration certificate
Application fee payable at Mogale City Revenue Offices (Corner Market and Commissioner Streets, Krugersdorp)
License fee
HAWKERS (PERISHABLES & FOOD VENDING)
Requirements:
ID Copy
License disc for the caravan
Map/rough sketch indicating the intended place of operation
Application ITEM 3 fee once off           R82.00
Application ITEM 1 & 2 fee once off    R137.00
License ITEM 1 & 2 fee once off           R825.00 annually
License ITEM 3 fee once off                  R259.00 annually
Hawker stands monthly fee                   R137.00 monthly
Gazebo monthly fee                                 R 184.00 monthly
All fees are subject to an annual increase by a percentage determined by council.
Business licenses can be issued subject to complying with requirements from the following Mogale City departments:
Development and Planning
Building Management
Fire Risk Management
Environmental Health
HEALTH, WELLNESS AND ENTERTAINMENT
Turkish Baths, saunas or other health baths – R825
Massage or infraredtreatment – R4 125
Escort services whether male or female, available to any other person – R4 125
Keeping three or more mechanical, electrical, or electronic contrivances, instruments, apparatus or devices which are designed or used for the purpose of recreation or amusement – R825
Keeping three or more snooker or billiard tables – R825
Keeping or conducting a night club or discotheque – R4 125
Keeping or conducting a cinema or theatre – R825
Adult premises – R825
Hawking in meals or perishable foodstuffs – R259
Krugersdorp Taxi Rank trading facilities – R250
All fees are subject to an annual increase by a percentage determined by the council.
Requirements:
ID copy
Business registration certificate
Application fee payable at Mogale City Revenue Offices (Corner Market and Commissioner Streets, Krugersdorp)
CHAMDOR AUTOMOTIVE HUB
The municipality in partnership with the Gauteng Department of Economic Development and its agencies, Gauteng Growth and Development Agency and Automotive Industry Development Centre (AIDC) established the Chamdor Automotive Hub
The aim of the hub is to develop and professionalise the automotive sector through empowering local SMMEs in the sector
AIDC is responsible for programme implementation
Currently, 12 SMMEs are registered as beneficiaries with the hub
10 workshops were renovated and equipped with high-tech equipment to be used by SMMEs
Local SMMEs interested in taking part in the programme can contact our office on the numbers below
MANUFACTURING AND CONSTRUCTION HUB
Mogale City in partnership with Gauteng Department of Economic Development established a Manufacturing and Construction Inputs Hub in Munsieville with Lepharo working as the implementing agency
30 beneficiaries have enlisted themselves with this project
SMMEs that are interested must contact Lepharo
Telephone:
(011) 668 0609
(011) 668 0611
Find Us:
Enterprise and Rural Development
Furncity Building
Third Floor
Corner Human and Monument Streets
Krugersdorp
Call Centre
0861 664 253
customerservices@mogalecity.gov.za
07:30 AM - 16:00 PM
Monday to Friday
WhatsApp Line: Water, Sewer and Electricity queries
083 787 2814
Switch Board
011 951 2000
Emergencies & After hours
011 951 3000
011 010 1500
Saturday, Sunday & Public Holidays
Police
011 951 1153/2