MOGALE CITY
Thriving in business
Doing business in Mogale City
There is an emphasis on economic development in Mogale City, with the municipality offering several incentives to prospective investors and businesses. MOGALE CITY offers vast potential for investors, both in the industrial and in the commercial sectors. It is a peaceful, stable region with a strong skilled and semi-skilled labor force. Opportunities lie in manufacturing and agri-business. Other dominant economic sectors across the municipality are retail and service. Businesses enjoy the support of a strong business chamber, the Mogale Chamber of Commerce, whose prime focus is on the local economic development and value-added services and benefits.
LOCAL ECONOMIC DEVELOPMENT
The municipality is also geared to providing support to the business sector and potential investors. Mogale City has created an investor-friendly environment by creating multi-sectored economic growth. Investment proposals are aimed to satisfy the growth potential of investors and residents. In addition to the incentive schemes offered by the Department of Trade and Industry, Mogale City also offers a wide range of incentives for prospective investors in an attempt to enhance foreign and local investment in globally competitive industries.
Its local economic development department has a clear understanding of the needs of the municipality's various communities, while it also focuses on the importance of empowerment and poverty alleviation. The department helps to create job opportunities by offering entrepreneurial training backed by a sound support system, the marketing of products, scientific and technological exchange of information and access to finance. The municipality encourages economic diversification through agriculture, textile manufacturing and many other related industries. There is also an emphasis on job creation via the development of small, medium and micro enterprises (SMMEs). To ensure there is effective, meaningful and sustainable local economic development, Mogale City has adopted an Integrated Development Plan that incorporates opportunities to unlock economic potential in the city's industrial and commercial areas.
Retail and commerce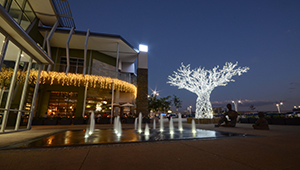 The dominant economic sector includes retail, service and manufacturing. Several retail and commercial areas have been developed in greater Mogale City, and new retail developments include the Key West shopping centre, which has 150 shops and restaurants. The revival of the inner city brings potential investment opportunities to the retail and property sector. Residential and property investment. Mogale City has pre-identified viable and sustainable investment opportunities. In the CBD, there are potential investment opportunities for property investors. There are also prestige prime upmarket residential areas with relatively reasonable property prices.
Industrial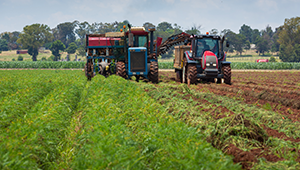 Mogale City has abundant industrial facilities at very competitive rates to buy or to rent. Its industrial areas are Boltonia; Chamdor; Delporton, which is specially designed for noxious industries; and Luipaardsvlei. A number of serviced and unserviced are available for potential investors in Chamdor Ext 2, Fariavalle and Muldersdrift.
The potential of the industrial areas in Chamdor provides investment opportunities for everyone from the large manufacturer to the small factory type of business, all within reach of the excellent road network, rail, airport, and telecommunications infrastructure.
Tourism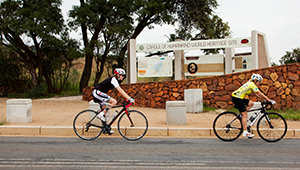 Mogale City is based in the Cradle of Humankind, a World Heritage Site, where most of our fossil ancestors are to be found. Other attractions include the Game Reserve, the Lion, and Rhino Park, the Magalies Meander, as well as hot air ballooning for the adventurous. The Crocodile River Ramble has a variety of delightful guesthouses and up-market accommodation. In essence, tourism is a major economic sector, and Mogale City has set it as one of its priorities.
Agricultural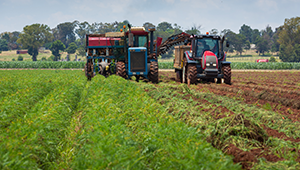 There is also mixed farming on offer in Mogale City. The Agricultural sector is thriving with different types of farming ranging from, Fruit orchards and vegetables; Flower farms that produce a good percentage of the flowers required in Gauteng; Instant lawn growers and Animal farming, including chicken farms. All the farms are within easy reach of the Joburg Market, Gauteng's biggest fresh produce market.
Call Centre
0861 664 253
customerservices@mogalecity.gov.za
07:30 AM - 16:00 PM
Monday to Friday
WhatsApp Line: Water, Sewer and Electricity queries
083 787 2814
Switch Board
011 951 2000
Emergencies & After hours
011 951 3000
011 010 1500
Saturday, Sunday & Public Holidays
Police
011 951 1153/2