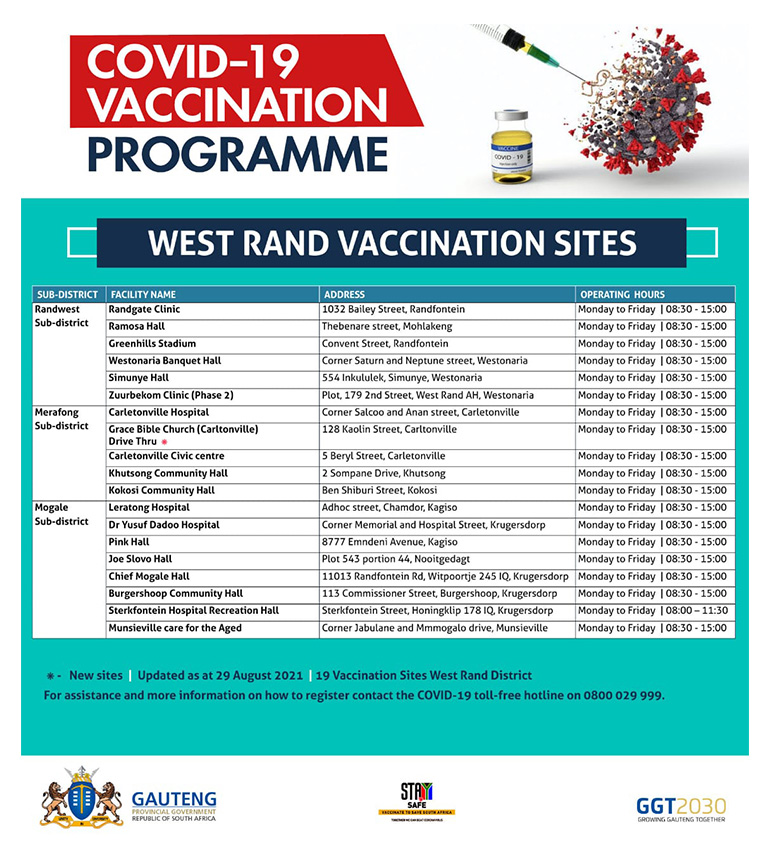 With the vaccination rollout programme in full swing, Gauteng has reached a milestone with over 1.3 million people fully vaccinated – which is great news as the country is expected to enter a fourth wave of the virus in November.
These details were shared by Health Minister Dr Joe Phaahla as he continued to encourage all South Africans above the age of 18 to get vaccinated during a virtual briefing this past Friday.
Meanwhile, the Gauteng Health Department has opened additional vaccination centres to ensure the rapid rollout of the vaccination programme. And above is a list of all West Rand and Mogale City vaccination sites accepting walk-ins.
Covid-19 vaccination in numbers:
9 099 396 South Africans have received their shot
5 450 000 eligible adults in the country are fully vaccinated
5% of the country's female population is vaccinated
5% of the country's male population has vaccinated
3 056 869 vaccines were administered in Gauteng
1 310 372 people are fully vaccinated in Gauteng
Stats updated on 27 August 2021
Related topics: