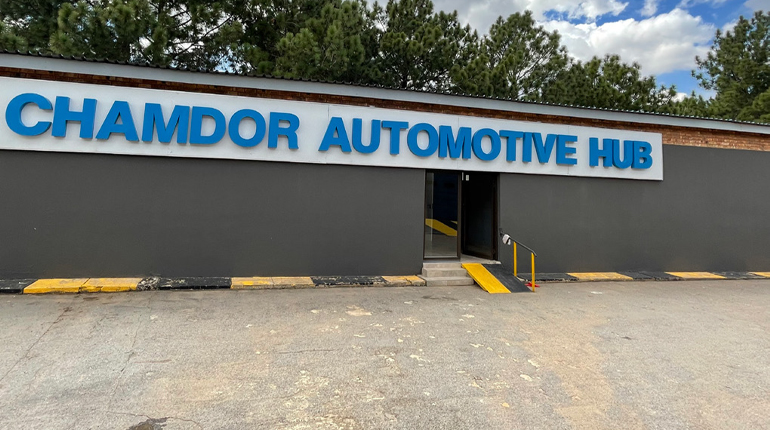 Gauteng MEC for Economic Development, Tasneem Motara along with key partners including Mogale City Local Municipality led by its Executive Mayor Danny Thupane will lead the launch of the training programme for unemployed youth and SMMEs on 17 November at the at the Chamdor Automotive Hub.
The Automotive Industry Development Centre (AIDC) located in Mogale City's township of Kagiso is hosting the launch of the training programme aimed at unemployed youth and SMMEs. After a city-wide recruitment drive by the municipality's Local Economic Development (LED) Division, candidates will be trained in fitting, stripping, balancing and wheel alignment at the Chamdor Automotive Hub.
This training programme is a result of a partnership between Tiger Wheel & Tyre, a subsidiary of TiAuto Investments, the AIDC an agency of the Gauteng Department of Economic Development and Mogale City's LED. The project is targeting 200 unemployed youth and SMMEs in the tyre sector within Mogale City Local Municipality and surrounding areas. At the end of the programme trainees will be included on a database for possible future employment opportunities.
At the same event, SMMEs based at the hub will receive tools for their respective automotive trades. The tools were secured through the collaborative effort of the AIDC and the Gauteng Enterprise Propeller as part of the ongoing interventions to support SMMEs.
The Chamdor Automotive hub is a multi-million-rand project launched last year to deliver a local community of formalised small businesses through the acceleration of access to world class-leading automotive repair equipment and services set up through the aforesaid collaborative government partnership.
Mogale City-donated land and property currently houses several formerly informal businesses, which are operating in a competitive business market receiving ongoing mentoring, training and market access support from the partners.