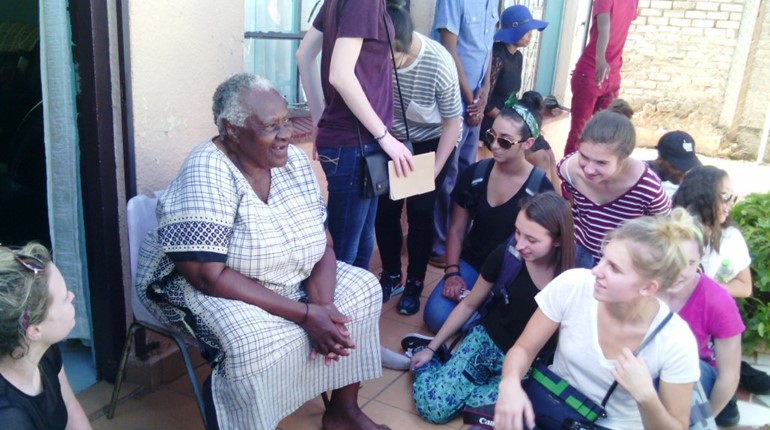 Mogale City is excited to extend an invitation to residents to join the rest of Gauteng as it celebrates the lineage and identity of its diverse population on Heritage Day this Sunday, 24 September 2023.
Led by Gauteng Department of Sport, Arts, Culture and Recreation under this year's national theme "Celebrating our cultural diversity in a democratic South Africa", the celebrations will be held at the Munsieville Stadium, a stone throw from our World Heritage site, the Cradle Humankind. 
The celebration will be preceded by a wreath-laying ceremony at the Munsieville Sterkfontein Cemetery for 4 local struggle stalwarts who were hanged by the Apartheid government in 1964. Known as the Munsieville4, Petrus Ntshole, Thomas Molatlhegi, Richard Motsoahae, and Josiah Mocumi were reburied at the Munsieville Sterkfontein Cemetery in 2019 to honour and celebrate their legacy and brave fight against apartheid.
The brief ceremony will be followed by a Carnival Street parade through the Liberation Heritage Route of the township, led by over 1 300 learners from various Gauteng schools before the start of formalities at the local sports complex where at least 5 000 people are expected to descend. The learners involved in the arts will take to the street in song, dance, and regalia to kick-start the joyous Heritage Day festivities. At least 4 sites of significance can be found on the route including the Exit house; the Old Pentecostal Church where the underground shooting range tunnel was located; the Pentecostal Church at which Mama Winnie Mandela made one of her famous speeches; and the late Archbishop Desmond Tutu's childhood home among other. 
Mogale City as a local government authority and home to diverse cultural groups is looking forward to showcasing and promoting its World Heritage Site, history and complementing significant sites, local heritage sites, cultural groups and artists to the rest of Gauteng. Cultural diversity is, can and will always be a vehicle towards social cohesion and nation-building – join in!