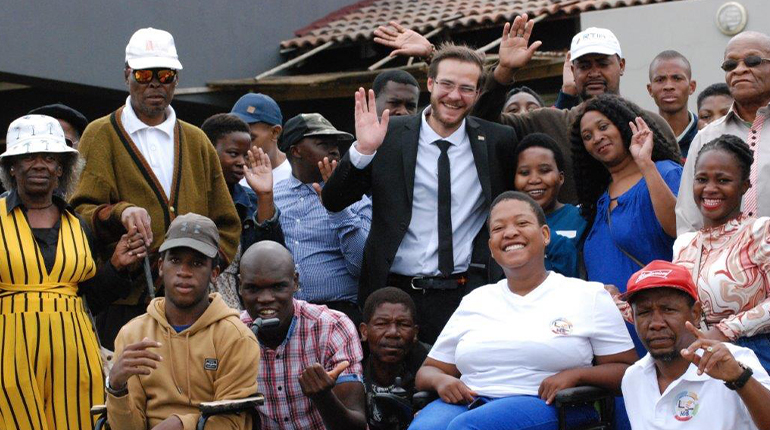 On 2 December, Mogale City Executive Mayor Tyrone Gray pledged the city's alignment with International Day of Persons with Disabilities during a commemorative event held at Johana Botha Sports Complex in Krugersdorp West.
Celebrations were organised by Mogale City Social Development in collaboration with the city's Disability Forum, Gauteng Department of Sports, Arts, Culture and Recreation as well as the HIV and AIDS Programme.
Speaking during the commemoration, Councillor Gray said that people must adjust attitudes and perceptions towards disabilities. "Let's not judge but support one another as we all have unique talents and abilities. Where there are differences, we can identify them, face them, find common ground, and actively participate in finding solutions."
Close to 100 participants joined the celebration and called for a full and equal enjoyment of human rights and participation in society by persons with disabilities as established by the World Programme of Action concerning Disabled Persons, adopted by the United Nations General Assembly in 1982.
Speaking on behalf of Social Development Department was Social Worker Napo Masekwameng who said the aim of the event was to create a platform for persons with disabilities to showcase their talents and abilities through fun and recreational activities. She added that the day was also in honour of the late Mokutu Moeketse, a disability rights activist and Mogale City's Assistant Manager in the Disability Office.
South Africa celebrates National Disability Rights Awareness Month annually between 3 November and 3 December with the third of December being International Day for Persons with Disabilities. This year's international theme was "Empowering Persons with Disabilities through resourceful, sustainable and safe environment".