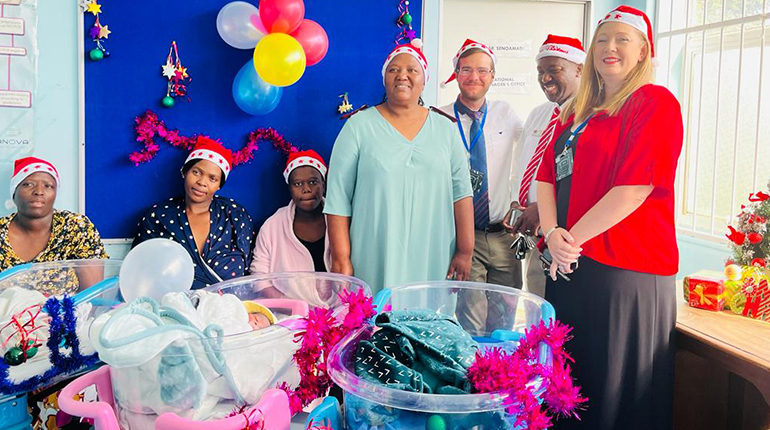 Mogale City Executive Mayor Tyrone Gray together with his Mayoral Team took time off their festive holidays to visit newly born babies and their mothers at Pinehaven Netcare Hospital, Dr Yusuf Dadoo and Leratong Provincial Hospitals.
The team was well received by the hospitals' management and exchanged pleasantries for future programmes.
Executive Mayor thanked all healthcare workers for their efforts and dedication. "From the bottom of my heart, I thank every healthcare worker for their selfless efforts, skills and time they give to serve our people. They could be home spending time with their families, but they show up daily to take care of lives. You are appreciated," said Cllr Gray.
Leratong Provincial Hospital Chief Executive Officer, Dr Dieketseng Moloi was overjoyed and thanked the team for the visit. "Leratong management is grateful for this visit and for cheering mothers and their newborn babies. This visit means a lot to management, the nursing staff and other employees."